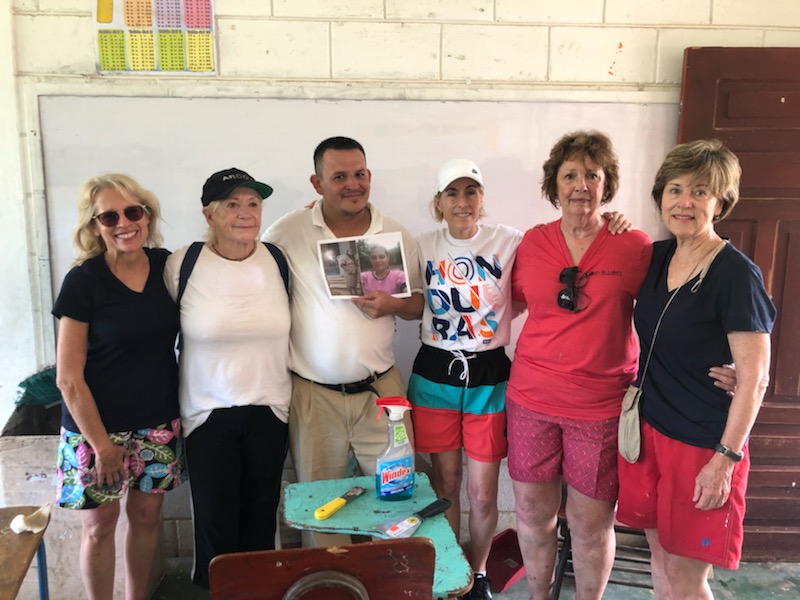 There are 18 people traveling to Honduras this year. After some travel delays and luggage delays (we didn't receive luggage until yesterday-4 days after we arrived), But we have started to work.  We are working in a school building picnic tables, desks, bookshelves, and painting. It is so overwhelming the needs at this school. We've also replaced or installed ceiling fans in classrooms. Many rooms do not have working light fixtures and there are exposed wires.
The teachers are on strike here as the government is trying to pass a law to privatize public schools by charging a tuition. Most families here live in extreme poverty so additional fees for tuition would not be possible. They already have to pay for uniforms for the children.
Even though the teachers are on strike, they have been at the school every day helping us. They are planning something special for us today.The team has worked so hard and formed such a beautiful bond. We've laughed and cried, sang songs, and watched sunsets like no other.
Words cannot describe this place where people who have nothing and I mean nothing are so full of joy.