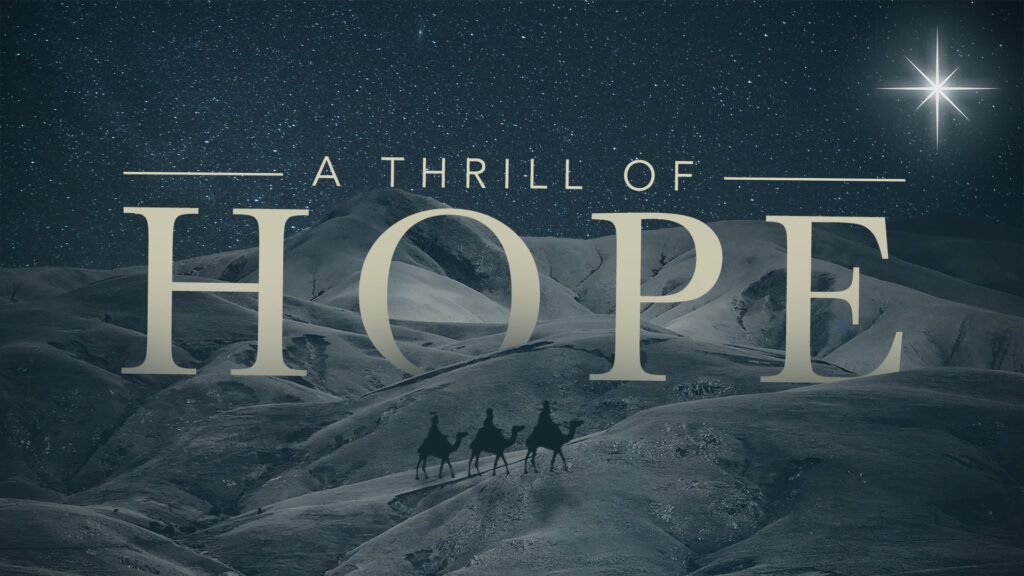 The song, "O Holy Night" is one of the most famous and cherished Christmas carols of all time. It highlights the ordinary night that became extraordinary because Jesus was born. Sometimes it is in the darkness that Christ comes to us as a reminder that the darkest moments of life will never overcome the True Light of the world. In the midst of darkness we find the everlasting Light. In the midst of doubt, we are reminded that we are the children of God. In the midst of despair, we can receive the thrill of hope!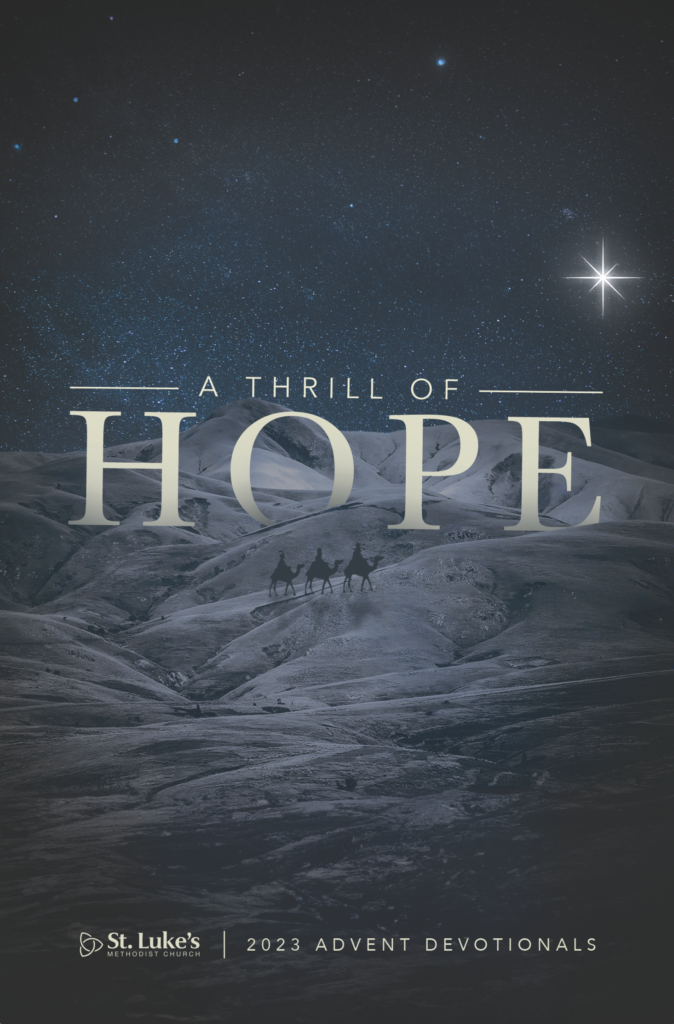 Advent Daily Devotionals and Advent Wreath Guide
Grow in faith and prepare your heart for Christmas this Advent season with the Daily Devotionals. Read each day online or pick up a booklet at the Welcome Center on Sunday morning or read each day online. Each week, read the Advent Wreath Guide and light your Advent Wreath as you prepare for the birth of Christ. 
Stop by the Mission Trees at any campus to bless the lives of those in need this Christmas.  You can take an ornament from a Mission Tree that lists an item for purchase or click the link to the Amazon Wish lists. Y
ou can purchase books for our Reading Buddies program at Coolidge Elementary, Will Rogers Elementary, and our after-school music program, El Sistema.  
You can also buy travel size hygiene items that will be combined in Comfort Kits for our Community Market patrons, and to the homeless through our friends at NSO, Skyline, and Homeless Alliance.  You can shop for these items or simply purchase them on an Amazon Wishlist. Donations 
can be dropped off at collection containers in the Gallery Hallway (Downtown) and Narthex (Edmond).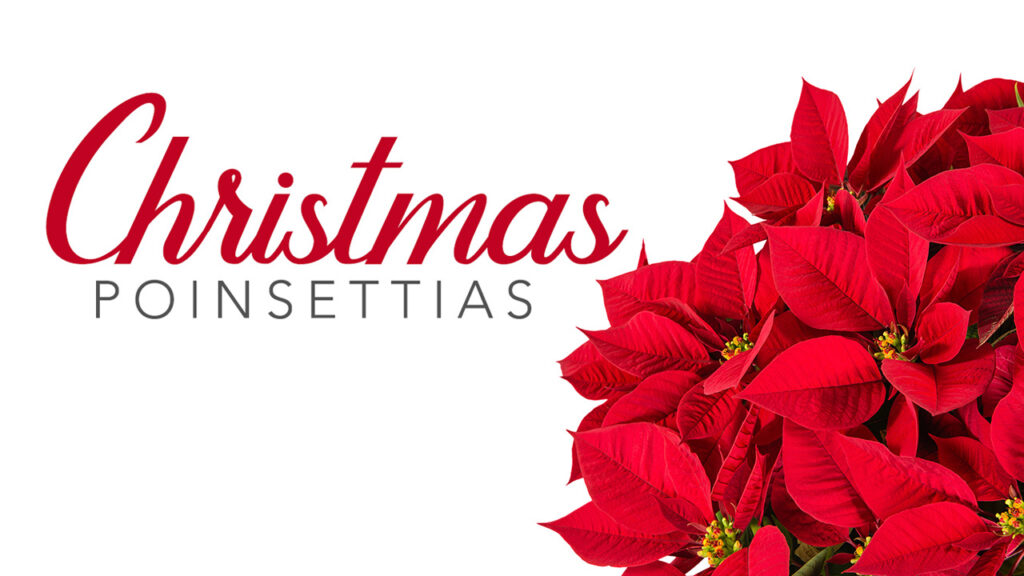 Christmas Poinsettia Sale
There is a special way to honor and remember loved ones and special people in your life this Advent season. Donate a Christmas poinsettia for $20 each.  These beautiful flowers are a symbol of the holidays and serve as a lovely reminder of our loved ones' presence in our lives and are a part of our beautifully decorated campuses throughout the holiday season. Order forms are available at the Welcome Center or you can easily place your order online by clicking the link below by December 11.
Christmas Blizzard Boxes
Help protect our homebound seniors by providing a Christmas Blizzard Box to Meals On Wheels recipients in Oklahoma county.  Pick up an empty Christmas Blizzard Box at any campus. There will be a list of items to fill the box with and each box has the address of a Meals on Wheels recipient. Please fill the box with the indicated items and deliver to the address on the box before Christmas. What a great way to share Christmas Joy this season as a family.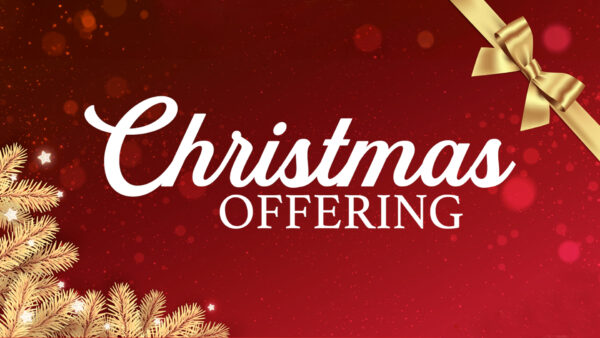 Christmas Offering
Each year, the St. Luke's family of faith joins together in a special, second-mile offering. 100% of the funds raised will be used to bless the lives of others through ministries and missions supported by St. Luke's. 
Give Now: Text SLM Christmas to 73256, scan the QR Code, or click the link.

Christmas Eve Candlelight Services
Christmas Eve Services at all the Campuses are a time to focus on the joy of Christmas. Each service will feature St. Luke's musicians, a Christmas message, and conclude with the lighting of candles to the carol Silent Night. Worship times for each campus are listed below. 
Downtown Campus
11 a.m. Traditional Candlelight Service, sermon by Dr. Bob Long
2 p.m. Traditional Candlelight Service, sermon by Dr. Bob Long
4:30 p.m. Family Candlelight Service, sermon by Dr. Bob Long
6:30 p.m. Traditional Candlelight Service, sermon by Dr. Bob Long
Edmond Campus
11 a.m. Family Candlelight Service, sermon by Rev. Josh Attaway
4 p.m. Family Candlelight Service, sermon by Rev. Josh Attaway
6:30 p.m. Traditional Candlelight Service, video sermon by Dr. Bob Long
11 p.m. Traditional Candlelight Service, video sermon by Dr. Bob Long
Online Campus
 All services are available at stlukesokc.org/live
Local Television Services
10:35 p.m. on KFOR News Channel 4