2021-2022 Speaker Schedule
We are excited to be able to join together in person and live via streaming for this season. A season pass is required to attend Esther Women events in person. A Live Streaming pass is also available for those who cannot attend in person but want to watch live or on demand later.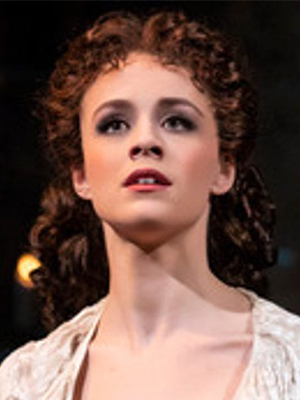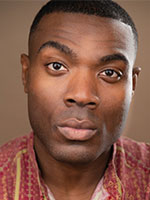 September 8 (Second Wednesday):  Eryn LeCroy and Isaiah Bailey

Eryn LeCroy and Isaiah Bailey were great friends at OCU. A year ago, Eryn played the lead role of "Christine" in Phantom of the Opera on Broadway and Isaiah was touring the country in Beautiful: The Carole King Musical. Previously, Isaiah played several lead roles in Sight and Sound Theaters in Branson, MO. But Covid interfered, and we are so fortunate to have them perform for us before they return to their respective careers. Eryn and Isaiah put their faith to work in all aspects of their lives. This program's focus — "The Year of Covid:  Burden and Blessing."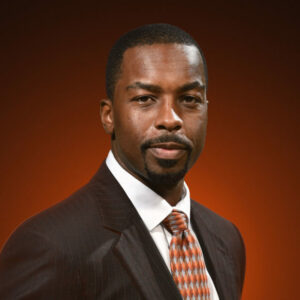 October 6:  Mike Boynton
OSU Men's Basketball Coach, Mike Boynton has ushered in a new era with a well-known theme in Cowboy basketball: winning. Boynton's tireless work ethic can be seen on the recruiting trail.  In the last two off seasons, the Cowboys have brought in seven 4-star recruits and the highest-ranked signee in school history, Cade Cunningham. Completing his fourth season as head coach, Boynton led the cowboys to their first win in the NCAA tournament since 2009. Just as important as this new energy of excellence, is Boynton's reputation for integrity and character.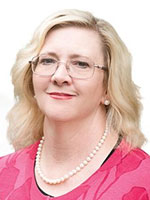 November 3: Betty Ferrell, RN, PhD
Betty Ferrell, RN, PhD, has been in nursing for 42 years, focusing her clinical expertise and research on pain management, quality of life, and palliative care. Dr. Ferrell is the Director of Nursing Research & Education and a Professor at the City of Hope Medical Center in California.  She has over 450 publications in peer-reviewed journals and texts and has authored eleven books. Ferrell completed a Master's degree in Theology, Ethics and Culture, and is active in her church, prison ministry and a worldwide ministry. Betty graduated from Putnam City Schools. One of Betty's teachers, Kerry Robertson Kerby, enabled us to invite this amazing Christian woman.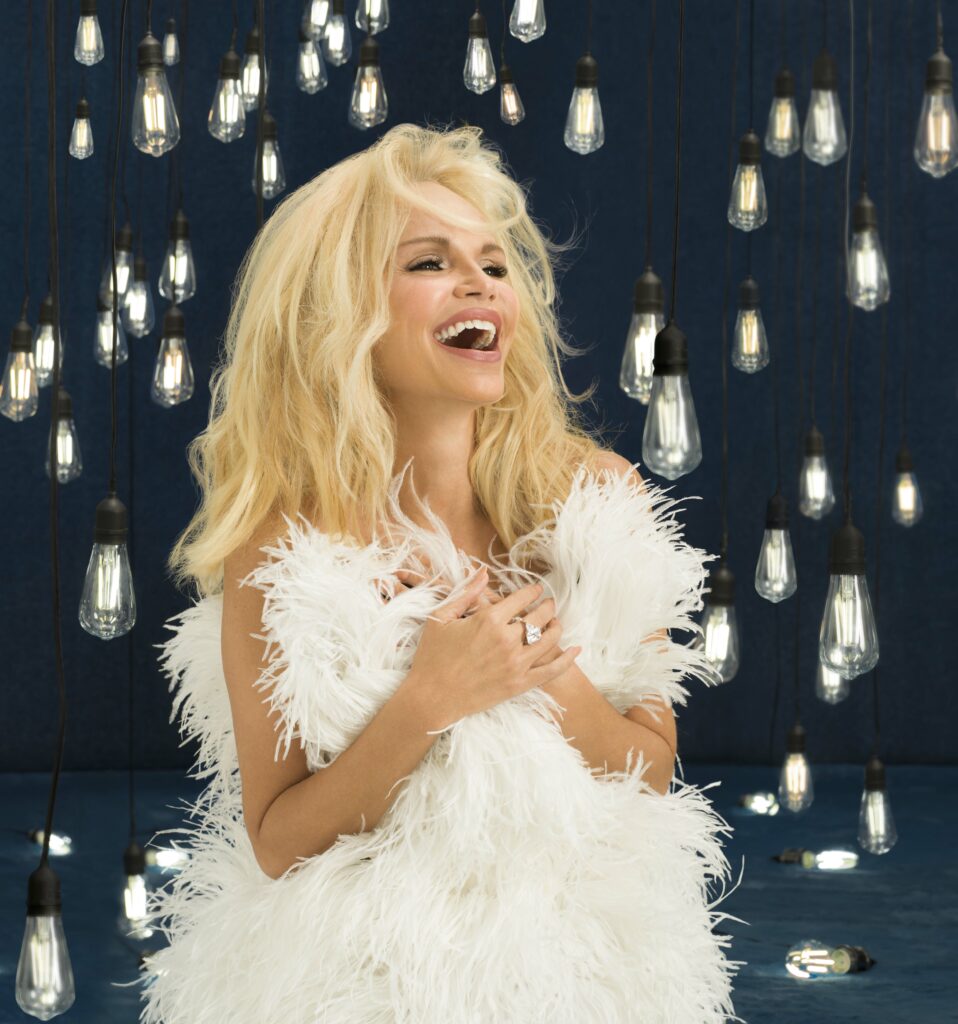 Monday, November 29:  Kristin Chenoweth
Kristin Chenoweth is one of the brightest spots in the entertainment world.  An Emmy and Tony Award winning actress and singer, Kristin's career spans film, television, voiceover and stage.  This Oklahoma girl, educated at Oklahoma City University, has sung to sold out crowds around the world and is always a huge hit on the Broadway stage — best known for creating the role of "Glenda" in "Wicked."  She has numerous best selling CD's and her book, "A Little Bit Wicked," was a big hit.   Kristin is a happy person in a challenging industry. Her joy comes from a deep place of faith.  She sings and lives love for others and is generous to her friends and fans from every walk of life.  Thank you Kristin, for blessing your Oklahoma Esther family.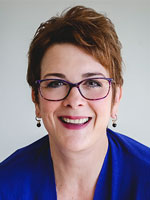 January 5: Amy Downs
In 1995, Amy was working as a teller for the Federal Employees Credit Union located in the Alfred P. Murrah Federal Building when her life changed in an instant.  A loud boom erupted and darkness enveloped her as she fell three stories and was buried alive for over six hours.  Entombed in concrete, Amy begged God to give her another chance.  Hours later, she was pulled from the rubble.  Embracing that second chance, Amy went back to college, lost over 200 pounds and became an Ironman Triathlete.  Today, she's the CEO of that same Credit Union.   Amy's book "Hope Is A Verb" is about personal transformation.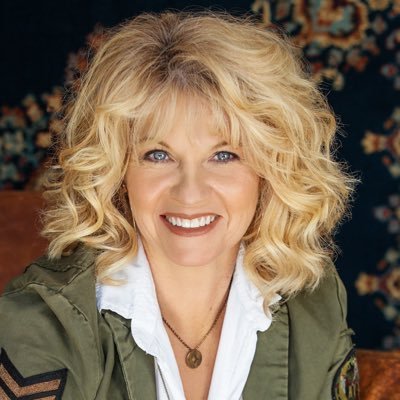 March 2: Sherri Coale
Sherri Coale is a Coach, Writer, Speaker and Believer . . . not necessarily in that order.  Her personal foundation is her roots in her faith, family and her rootedness in Oklahoma.  A graduate of Oklahoma Christian, Sherri moved from playing basketball to being a coach.  She became the winningest coach in the history of the University of Oklahoma as the head of the women's basketball program.
She has been awarded "Hall of Fame" status in several organizations including the Oklahoma Sports and Women's Basketball Halls of Fame.  Sherri is a master motivator, an engaging speaker, a gifted writer, and a keen observer of everyday life.  She and her husband, Dane, have been married for 34 years.  They have two children, one daughter-in-law, and one adorable granddaughter around which their universe currently spins.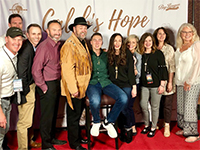 April 6:  Caleb Freeman, Family, and Producer Kevin McAfee
This program will feature a young man, his family, and a film producer who all inspire.  It's the story you've probably heard about through social media – Caleb Freeman was a high school student on his way to an OU basketball game when he was terribly injured in a car accident.  His injuries were so serious, doctors were just asking for a miracle.  After two months in a coma and dire predictions for any quality of life, Caleb has defied all odds in his recovery.  He has inspired thousands with his attitude and his hashtag, #ButGod.  Caleb, his amazing family, and producer Kevin McAfee will tell the story and show part of the movie about the Freeman family's journey of faith.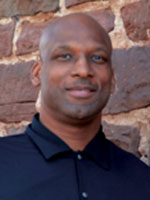 May 4:  Alton Carter and "Esther Award"
Alton is a former foster care child and a police officer.  The first person in his family to graduate from college, Alton's book, The Boy Who Carried Bricks" won the Oklahoma Book Award in 2016.   Alton has since authored several books, is a speaker throughout the nation, a youth pastor at Stillwater First Methodist Church and always an advocate for young people who are in foster care.   Alton lives in central Oklahoma with his wife, Kristin, and their two sons.  This final program of the year, we'll also be blessing sisters in our community through the "Esther Award" for courage.