Arts @ St. Luke's
Arts @ St. Luke's presents events which support, strengthen, challenge, and celebrate the creative spirit of the church. Dramas and musicals are produced in the Poteet Theatre. The Performing Arts Academy offers classes, lessons, workshops, and summer arts camps. Arts @ St. Luke's also presents concerts throughout the year at both the Downtown and Edmond Campuses.
Our mission is to bring people closer to God through arts education, mentorship, and community.
Register for the Fall 2021
Performing Arts Academy
Classes begin the week of August 16, 2021

Upcoming Poteet Auditions:
The Addams Family
"School Edition"

Auditions August 15, 2021

Show Dates Oct. 22-24, 2021
Upcoming Poteet Theatre Shows: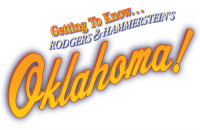 POSTPONED!!!  On opening day, Friday, July 30, we had one student in the G2K Oklahoma cast test positive for Covid-19. Out of an abundance of caution to protect the health and safety of our students we will postpone the performances of G2K Oklahoma until a later date.
St. Luke's is committed to the arts and has many events throughout the year; from concerts at each campus to musicals in the Poteet Theatre. For more information on ways to serve in the Arts at St. Luke's, contact: