Thrive Youth Ministry
Edmond Campus
Edmond Youth, join us Sunday mornings for fun and meaningful fellowship from 10 to 10:50 a.m. between worship services. It all takes place in the Youth Room and all 6th-12th grade students are invited. Bring your friends! 
We also meet Sunday evenings in the youth room from 6 – 7:30 p.m. for Sunday Night Fellowship.  Come enjoy a free dinner, worship with our youth praise band, and a time to discuss in small groups.  It is a great way to make deeper connections with other youth and have a lot of fun! Please contact Sarah Cohea via email for the most recent SNF calendar.
Downtown Campus 
9:30 a.m. Sunday School starts in the Youth Room for games and announcements and then divide into middle school and high school classes for our teaching and discussion time.  
10:50 a.m. Youth are encouraged to participate in the Traditional Worship Service by sitting together as a group in the Sanctuary, sit with their families, but students can also stay in the youth room with other students and a youth leader to watch the livestream of the service. The youth leader will  facilitate the worship service online, listen to the sermon, and learn more about worship together.
Youth Spring Break Mission Trips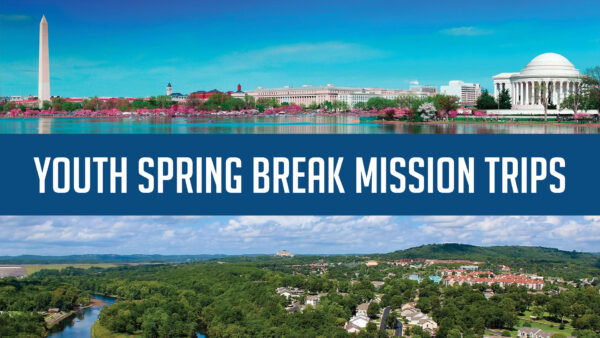 High School students will take a trip to Washington D.C. on March 11 – 17.  A $200 deposit is December 8, with the remaining balance due in February. Middle School students are heading to Branson from March 12-15.  A $100 deposit is due by January 8 and the remaining balance due in March. 
For details, email Amy Givens (Downtown campus). At the Edmond campus, email Sarah Cohea.
St. Luke's Youth have activities during the week to share, grow, and serve the community.