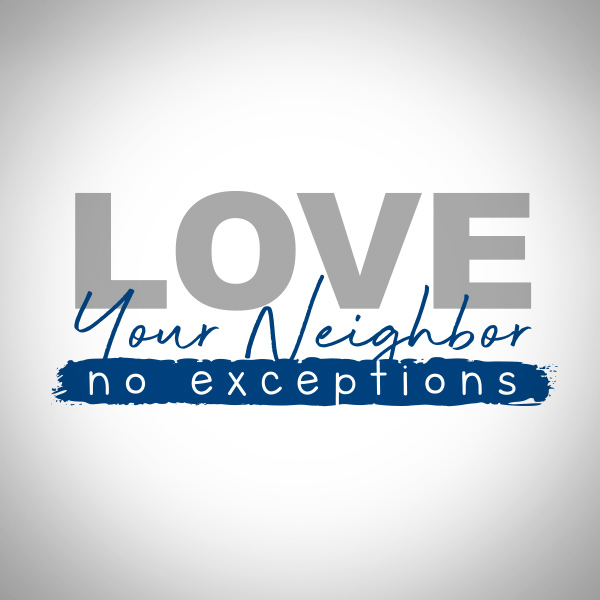 Have you ever considered yourself a minister?  Dr. Bob Long believes everyone should.
"It is not just a few people," St. Luke's Senior Pastor said.  "We all are given talents and abilities by God that we can use to share that will bless life.  Everybody is called to ministry – and that's an exciting thing."
The excitement of helping others will be the focus of an event happening on Wednesday, January 15, from 5:30 – 7:30 p.m. at the Downtown and Edmond campuses.  It's called "Love Your Neighbor: The Volunteer Connection."
On that night, you can learn about all the various ways to serve the community locally and around the world.  You will also receive training and information to be able to start a new volunteer role that fits your schedule, so please be encouraged to try something new!  It's about discovering purpose and meaning, fulfilling the calling Dr. Long talks about.
"For when you find yourself serving, it brings an incredible sense of joy and meaning in your life," he said.  "And so we are wanting to give you this opportunity to be thinking and praying about how God is calling to use you."
Everyone will receive a free dinner and a free t-shirt, hear words of encouragement from Dr. Long, and be invited to join a training session to inspire and equip you to serve.  Whether you're a communicator, a technical person, an artist, or simply someone who cares about others, there's an opportunity for you to bless life.
Volunteering doesn't end on Sundays.  Programs like El Sistema and Studio 222 transform the lives of children all week long.  Ending Hunger OKC delivers meals nearly every day to homebound seniors.  Reading Buddies are needed at Lee Elementary.    Our global missions include trips to Russia, Honduras, Alaska, and now Africa.  The possibilities to help others are endless.
As part of St. Luke's 2020 theme – "Love Your Neighbor, No Exceptions" – the church is also offering everyone a free desk calendar that can be picked up at any campus.  Every calendar day carries an inspirational message to remind us of the importance of loving our neighbors.
One of those messages is a quote from Fred Rogers, better known as Mr. Rogers from the children's show Mr. Rogers' Neighborhood:
"As human beings, our job in life is to help people realize how rare and valuable each one of us really is, that each of us has something that no one else has – or ever will have – something inside that is unique to all time.  It's our job to encourage each other to discover that uniqueness and to provide ways of developing its expression."