Written by Rev. Wendy Lambert

After an early wake up call and breakfast, we left the hotel at 7:00 a.m. to head to the border with Jordan. We crossed the Allenby bridge, named in honor of British General Edmund Allenby, and began our time in the Hashemite Kingdom of Jordan.
Our first stop was at Mt. Nebo, where God showed the Holy Land to Moses. We were able to see an incredible distance  and it was quite a view! We left and drove to Madaba, which is known as the City of Mosaics for all of its mosaic artwork. We stopped at a studio which created works of art using this medium.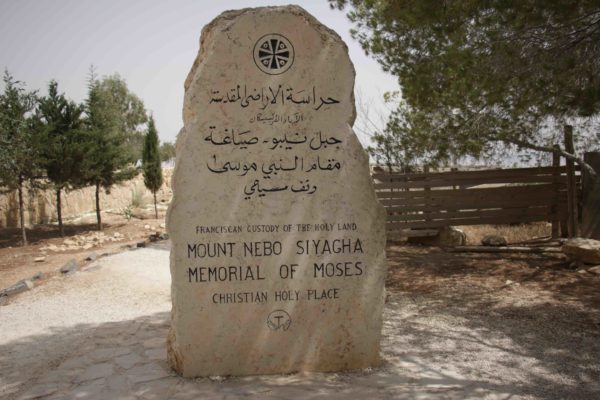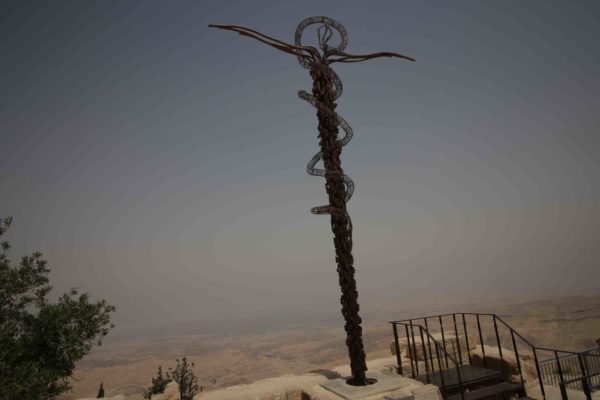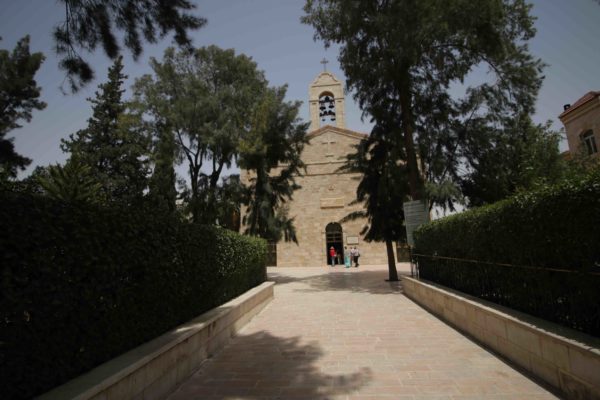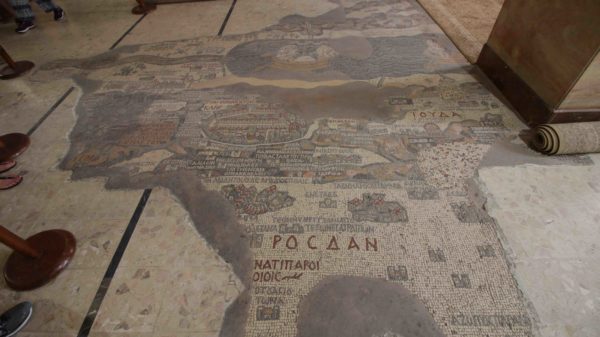 Finally, we made the drive to Petra. We arrived at the hotel which was a short distance from the site and were blessed with a cool evening breeze on the patio that overlooked the canyons and mountains in the region. It was a great dinner combined with great fellowship to bring the day to a close!