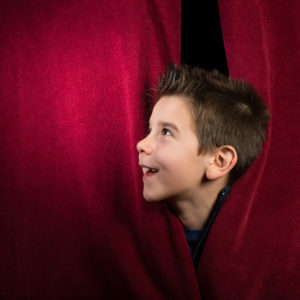 Make your own musical at Poteet Theatre this summer! For two weeks in June, St. Luke's will host a musical workshop for curious first-timers and experienced theater performers.
"Come enroll your child so they can start learning to sing, dance, and perform with the best instructors in OKC," Logan Fish, the Edmond Campus Director of Hospitality, said.
Each day of the Make Your Own Musical Camp will include prayer, vocal warm-ups, focus training, and fun games! Everyone will be working with the Camp Director, Haley Jane Pierce, who recently directed the musical Annie at the Poteet Theatre. Campers will get to perform their show at the end of the week for their family and friends.
"Join us as we explore our creative talents," Logan said. "This will be a fun way to break into theatre!"
Camp includes:
Daily lunch and afternoon snack
Training in voice, dance, acting, and auditions
Live accompanist for rehearsals and performances
Camp T-shirt
Guest artist appearances!
Here are camp details:
Week 1: June 3 – 7 (ages 6 – 12) – 30 available spots
Week 2: June 10 – 14 (ages 9 – 18) – 30 available spots
Hours: 10 a.m .- 4 p.m. – Monday – Friday
Tuition: $200 for the week ($175 if signing up multiple children)
Early drop-off and late pickup are available for an extra one-time fee of $50 per child for the week. Early drop-off will include breakfast. Children can be dropped off as early as 6:30 a.m. and picked up no later than 6 p.m.
There is special program pricing for St. Luke's childcare families. To learn more, email Mandi Moon (Children's Center Associate Director) at amoon@stlukesokc.org – or Gabrielle Moon (Children's Center Executive Director) at gmoon@stlukesokc.org.
For details about the camp, email Logan Fish at lfish@stlukesokc.org or call 285-2341.
Register Now
Pay Online