We loved our hotel in the Venice area last night and left this morning with happy hearts and renewed spirits, ready for a next part of our adventure. We traveled to Padua where the remains St. Luke are encased in a sarcophagus inside Saint Justines Basilica. The town was beautiful! With the fifth largest town square in all of Europe, the town center was amazing!! The basilica was beautiful but was not nearly as ornate as the others that we had seen. It turned out this was taken care of by the Benedictine monks, who didn't want things to be so ornate.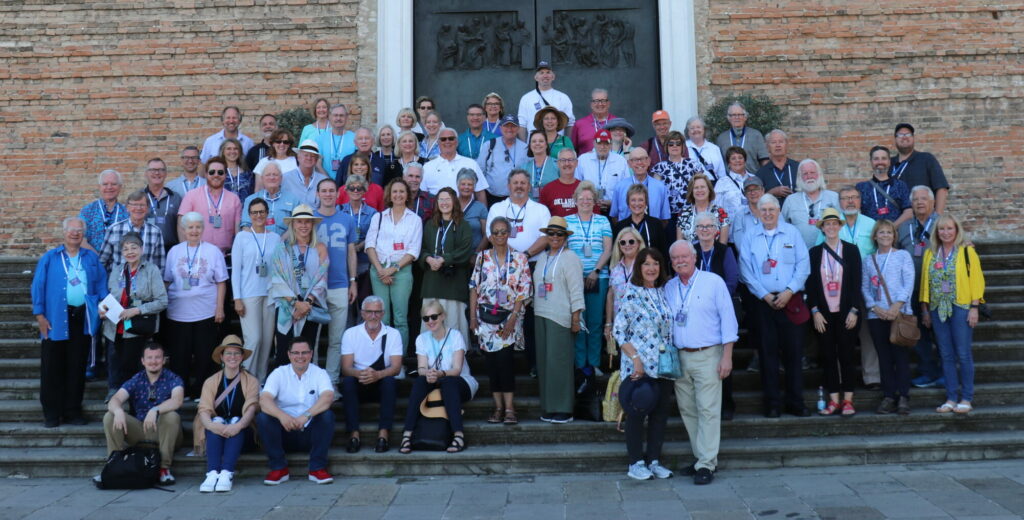 The story of how St. Luke got here was fascinating. He was obviously a traveling companion with Paul, the physician. After Paul died Luke wrote the gospel of Luke and the book of Acts. St Luke died when he was 84 years old and was buried in the city of Thebes. But when Constantine became the emperor of Rome, he had St. Luke's body moved to Constantinople. We don't know exactly why or when his body was moved from Constantinople, but it was probably during either The Crusades or the invasion of the Ottomans. It was brought to Padua and buried there to protect it. Over time, people forgot that he was buried there in Padua until the 1990s when the Greek Orthodox Church wrote to the church in Padua and ask for St. Luks's body. The church didn't know that they had it! They did bring in a special forensics team and after being examined multiple times by 20 scientists, it was determined that this was the body of a man from the first century. Everything about the story lined up exactly and it led scholars to believe that this definitely is the body of St. Luke!!!
As a group, we sat in the Basilica and had a time of prayer and then Candace Fish led us a'cappella in singing amazing grace. It was an incredibly spiritual moment that brought us to tears, and we were so grateful to have had the opportunity to honor St. Luke as we remembered our namesake. He was the patron saint of doctors, lawyers, and artists, which reminded us so much of our mission to share God's love and bring hope to the world!!
We then headed north into Austria as we make our way to the Passion Play! Moving into the Alps was incredibly beautiful. We were all left inspired, with hearts full of gratitude.
Marsha Long