Shrek Jr.
Beauty is in the eye of the ogre in Shrek The Musical JR.,
based on the Oscar-winning DreamWorks Animation film and fantastic
Broadway musical. Performances are scheduled for July 31 and August 1 and your family won't want to miss this special online production!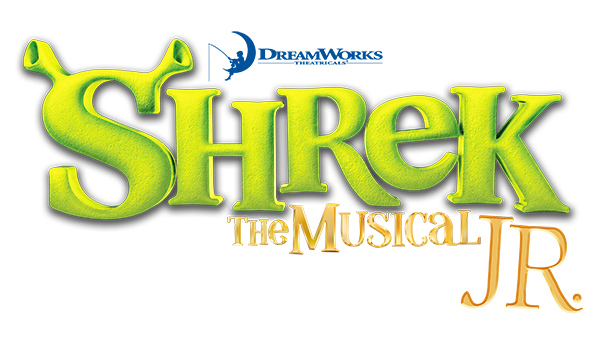 The cast has been hard at work for weeks, preparing for a hilarious presentation of Shrek The Musical, JR.! Performances will he held July 31 and August 1. Due to the risks associated with the Coronavirus outbreak, in-person audiences will be cast-family-only, but we invite you to join in on the fun live online!
This live stream is different from our Sunday Worship live stream. You must get a free access code by following the instructions below.
This live stream is different from our Sunday Worship live stream. You must get a free access code by following the instructions below.
1. Click Here to access the ticketing software
2. Click the link that says "Current Events"
3. Click the button "Buy Stream" (there is no cost or credit card required)
4. Select the date you plan on watching
5. Purchase 1 ticket per device you are planning to watching the stream on.
6. Click "Check Out" (Donations to Arts@St. Luke's is optional)
7. Enter your contact info
8. Click Submit
9. An email will be sent to you with links and code for your device to be able to watch, or you can download a PDF with the information on page 2.
Please Note each device has to have a different code, there is no sharing codes.
More About Shrek The Musical JR.
It's a "big bright beautiful world" as everyone's favorite ogre, Shrek, leads a cast of fairytale misfits on an adventure to rescue a princess and find true acceptance.  Part romance and part twisted fairy tale, Shrek JR. is an irreverently fun show with a powerful message for the whole family. Once upon a time, in a far away swamp, there lived an ogre named Shrek.  One day, Shrek finds his swamp invaded by banished fairytale misfits who have been cast off by Lord Farquaad, a tiny terror with big ambitions. When Shrek sets off with a wisecracking donkey to confront Farquaad, he's handed a task — if he rescues feisty princess Fiona, his swamp will be righted. Shrek tries to win Fiona's love and vanquish Lord Farquaad, but a fairytale wouldn't be complete without a few twists and turns along the way. With abundant opportunities for imaginative sets and costumes, and a host of over-the-top roles for an expandable cast, there's a part for everyone in this dazzling adventure story.
The Arts @ St. Luke's Program
Arts @ St. Luke's presents events which support, strengthen, challenge, and celebrate the creative spirit of the church. Dramas and musicals are produced in the Poteet Theatre.  The Arts Education Program offers classes, lessons, workshops, and summer arts programs. Arts @ St. Luke's also presents concerts throughout the year at both the Downtown and Edmond Campuses. We wouldn't be able to foster the arts community at St. Luke's if it weren't for the generous donors and patrons who have supported the shows and programs of the Arts @ St. Luke's program.

Please consider a gift to this ministry today.