2020 Yearly Theme
Love Your Neighbor, No Exceptions
---
Each January, St. Luke's sets a focus for the upcoming year to help guide each person toward a deeper relationship with God and with one another. This year, the church is committed to Sharing God's Love and Bringing Hope to the World by encouraging everyone to love our neighbors and do all the good we can for the local community and around the world. Engage in this meaningful annual theme through worship, voluntarism and special events throughout 2020.
New to St. Luke's?
---
It's not easy to visit a church for the first time. At St. Luke's you can expect to find inspiration, encouragement, and hope when you visit St. Luke's.
Stewardship Information
---
At St. Luke's, our efforts to Share Christ, Grow in Faith, and Serve the Community are possible in large part due to the generous financial support of our church family. Together, we are able to do so much more than we could ever do alone.
A Message from Senior Pastor, Dr. Bob Long: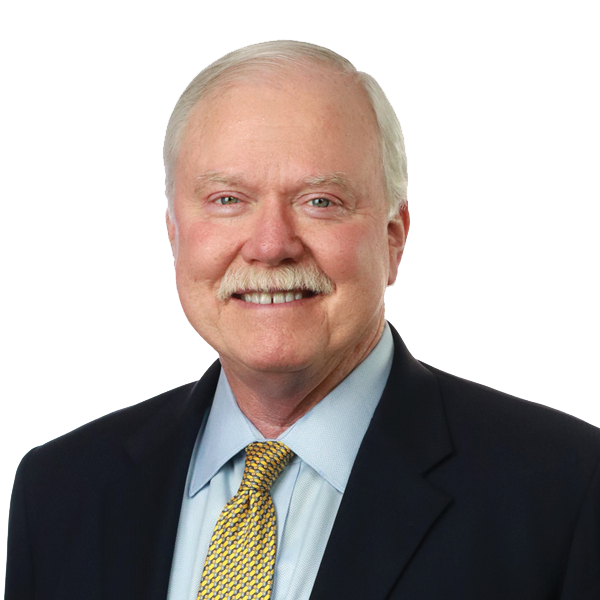 Everyone needs a family of faith where they can connect with God and others– a place where they can be reminded of God's love, express their gratitude, and be challenged to go out and help to make the world a better place.
On January 5, we will start a new sermon series entitled, "Love Your Neighbor: No Exceptions." It will also be our theme for the year and we will pass out a calendar with a daily quote or scripture to remind us to share God's love and bring hope to the world.
We live in a time where our country is more divided than ever. Society has forgotten the Golden Rule. While Social Media has connected us, it has also become a platform where criticism, negativity, and disrespect have gained too much ground. Here in Oklahoma we understand what it means to be a neighbor in the midst of hardship and disaster. We can set an example for the world on loving our neighbors without exception. I love the quote by the late Fred Rogers, of Mr. Roger's Neighborhood:
"All of us, at some time or other, need help. Whether we're giving or receiving help, each one of us has something valuable to bring to this world. That's one of the things that connects us as neighbors – in our own way, each one of us is a giver and a receiver."
– Fred Rogers
If you don't have a church home, I invite you to come to worship on Sunday morning. We offer services across three St Luke's campuses around the metro that will help you find the courage and strength to begin a new week with a spirit of hope.
If you are unable to attend in person,  you can participate in worship at the 10:50 a.m. service live online and via Facebook. You can also find St. Luke's on Channel 5 (KOCO-ABC) Sunday mornings at 10:30 a.m. (one-week delay).
Please join us in 2020 and help us to live a year of "Love Your Neighbor: No Exceptions."
Sincerely,
Bob Long
Senior Pastor
Worship Times and Locations
Traditional & LifeLight Contemporary
Downtown OKC
8:30 a.m., 9:40 a.m., and 10:50 a.m. Sundays
About Downtown Worship
Traditional services are at  8:30 and 10:50 a.m. in the Sanctuary and feature a formal order of Worship, chancel choir, and hymns. The contemporary worship service, LifeLight, is at 9:40 a.m. in the Christian Life Center and features contemporary Christian songs, images, and videos during the sermon.
Traditional & LifeLight Contemporary
Edmond Campus
9:15 a.m. and 11 a.m. Sundays
About Edmond Worship
The contemporary service, LifeLight, is at 9:15 a.m. and features contemporary Christian songs led by our praise band. Traditional Worship begins at 11 a.m. includes a chancel choir, orchestra, and traditional order of Worship. The sermon is broadcast on video from the Downtown Campus.

Missional Congregation
Asbury Campus
10:40 a.m. Sundays
About Asbury
The Worship Service at 10:40 a.m is traditional in style, with the sermon presented on video from the St. Luke's Downtown Campus.