Help a Neighbor
If you are in need of help, please click the link and fill out the form and someone will get back with you.
The Food Outreach Ministry is continuing to provide and deliver a family food offering that includes produce to various locations throughout the Metro. The program has been a tremendous success! So much so, we are getting creative to sustain it for the long term. This is only possible because of your wonderful support.
The Mobile Market is a volunteer-centered program that enables St. Luke's to distribute fresh fruits and vegetables, a family meal for 4 – 6 people and other kitchen staples to individuals and families throughout the metro area. It's a simple way to help our community!
The stops will alternate each week to have
the greatest impact in underserved neighborhoods.
Current Mobile Market Volunteer Needs
Cooking and Meal Service (4 – 5 volunteers)
Thursdays 3:30-5:15 p.m. at Uptown @ Kelley Apartments
Volunteers will cook meals in the kitchen at Uptown @ Kelley Apartments to be served to residents that day in the apartment's community center.
Meal Packaging (3 – 4 volunteers)
Thursdays 3-5 p.m. at the Downtown Campus CLC
Volunteers will package 100 meals for the Mobile Market truck
Mobile Market Produce Packing and Truck Loading (4 volunteers)
Fridays 8:30-9:30 a.m. at the Downtown Campus Fellowship Hall
Volunteers will help bag produce and load the truck for that day's Mobile Market stops.
Mobile Market Stops (3 – 4 at each stop)
Fridays 10 a.m.-1 p.m. at various locations.
You can help distribute the prepared meals and produce to various neighborhoods throughout the Metro.
Oakridge Wellness and Learning Academy
4200 Leonhardt Drive
10 – 11 a.m.
Will Rogers Apartments
1620 Heyman St.
Noon -1 p.m.
Dates: July 10 & 24, August 7 & 21, September 4 & 18, October 2, 16 & 30, November 13, and December 11
St. Luke's Asbury
1320 SW 38th Street
10 – 11 a.m.
Uptown at Kelley Apts
2502 N Kelley Ave.
Noon -1 p.m
Dates: July 17 & 31, August 14 & 28, September 11 & 25, October 9 & 23, November 6 & 20, and December 4 & 28
Mobile Market Weekend Program
Last Saturday of the month.
Capitol Hill Library
327 SW 27th Street, Okla. City, OK 73109
9:30 a.m. – 10:30 a.m.
Christ Temple Community Church
2717 N Kelley Ave., Okla. City, OK 73111
11:30 a.m. – 12:30 p.m.
JFK Park (Parking lot on NE 16th)
1951 NE 13th St., Okla. City, OK 73117
1:30 p.m. – 2:30 p.m.
If you are able to help someone else during this time, please fill out this form and someone will connect you to connect you with someone in need.
A hot meal is available to seniors in Oklahoma City as part of the Meals on Wheels program. Participants must be 60 years of age or older and must require significant assistance to leave their home. If you or a loved one are 60 years of age or older, home bound, and have no one who can prepare meals, you may apply to receive home-delivered meals by completing the application online at endinghungerokc.org.
Volunteers
Volunteer drivers deliver hot fresh meals to home bound seniors Monday – Friday. Volunteers for Meals on Wheels must complete an application and complete a background check, if you have already filled out the application and are approved to deliver, you can sign up for a spot on the Help Wanted Page.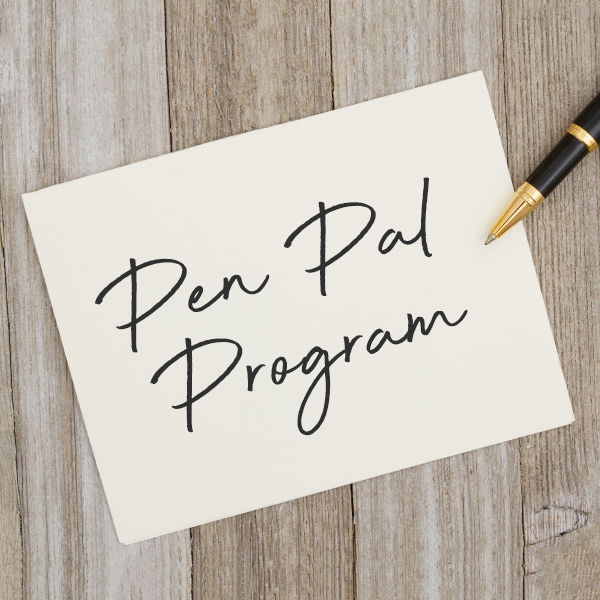 St. Luke's is looking for people of all ages who like to write notes and letters for a new "pen pal program" to help connect members of different generations in our family of faith. Children (parents are welcome to help with this), youth, and adults can sign up .
You will be assigned a "pen pal" and  can start writing notes back and forth to each other, praying for each other, and connecting with each other.  If you are interested in connecting, you can sign up below and then you will be assigned a pen pal.
This is a great way for members of different generations in our family of faith to be connected to each other during this time, pray for each other, and for kids to learn the importance of writing letters to others as a way to share God's love.