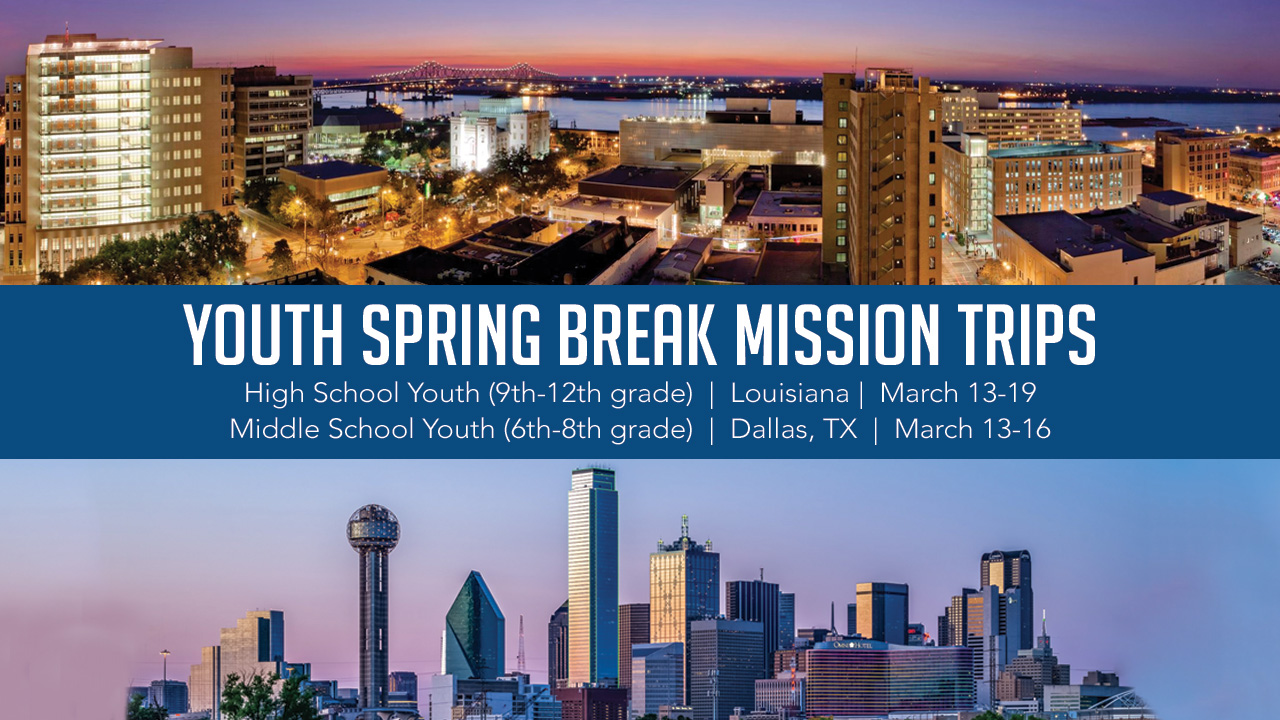 We're excited to announce that we WILL be having our Youth Spring Break mission trips in 2022! The middle school will be going to Dallas on March 13-16 (total cost is $225). The high school will be going to Louisiana on March 13-19 (total cost is $525). Please register below a by January 30 with a $100 deposit. After you register you can make additional payments on the Youth Payment Page by clicking here.
Students will also have an opportunity to earn Mission Bucks to help with the cost of their trip. Be sure to reach out to Amy or Sarah about your participation in these service opportunities.
We also need adult volunteers to attend both trips – contact Amy or Sarah if you are interested in volunteering.
Download Mission Buck information
---
REGISTER NOW FOR THE TRIPS
Middle School | March 13-16, High School | March 13-19
Middle School | March 13-16, High School | March 13-19