June 30 @ 9:00 am
-
2:00 pm
|
Recurring Event
(See all)
One event on June 17, 2020 at 9:00 am
One event on June 23, 2020 at 9:00 am
One event on June 24, 2020 at 9:00 am
One event on June 30, 2020 at 9:00 am
One event on July 1, 2020 at 9:00 am
One event on July 7, 2020 at 9:00 am
One event on July 8, 2020 at 9:00 am
One event on July 14, 2020 at 9:00 am
One event on July 15, 2020 at 9:00 am
One event on July 21, 2020 at 9:00 am
One event on July 22, 2020 at 9:00 am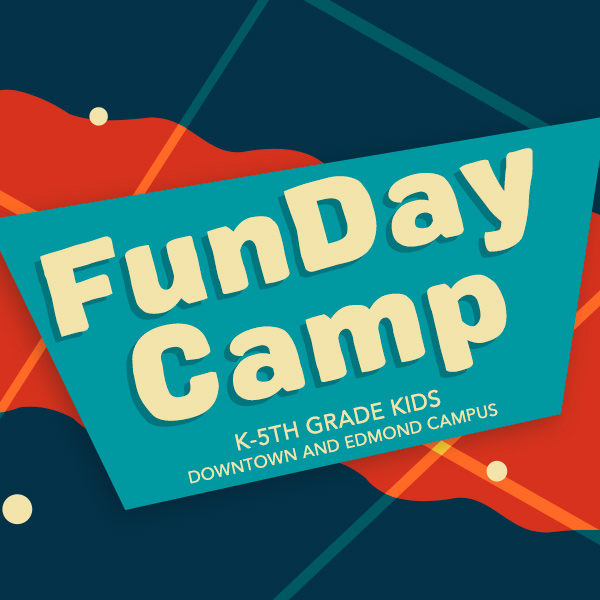 Your kids have been cooped up indoors for weeks, so the church wants them to have some fun this summer! St. Luke's will host a FREE weekly day camp called "FunDay Camp" – designed for kids from K-5th grade (kids entering Kindergarten this fall to those exiting 5th grade). FunDay Camp will have lots of fun activities for your children to enjoy!
At the Edmond campus, the camp will take place on Tuesdays starting June 16 and ending July 21. At the Downtown campus, the camp is on Wednesdays from June 17 through July 22.
Register your child for only ONE day per week (you choose the campus). It's from 9 a.m. to 12 p.m. on those days. There are only 50 slots available each week, so register your child at each week beginning Sundays at noon.
For details, email Susan Easttom at seasttom@stlukesokc.org or call (405) 609-1036.
Wednesdays June 17 - July 22 from 9 a.m. to 2 p.m.
Tuesdays June 16 - July 21 from 9 a.m. to 2 p.m.