Concert Series
St. Luke's Broadway Revue!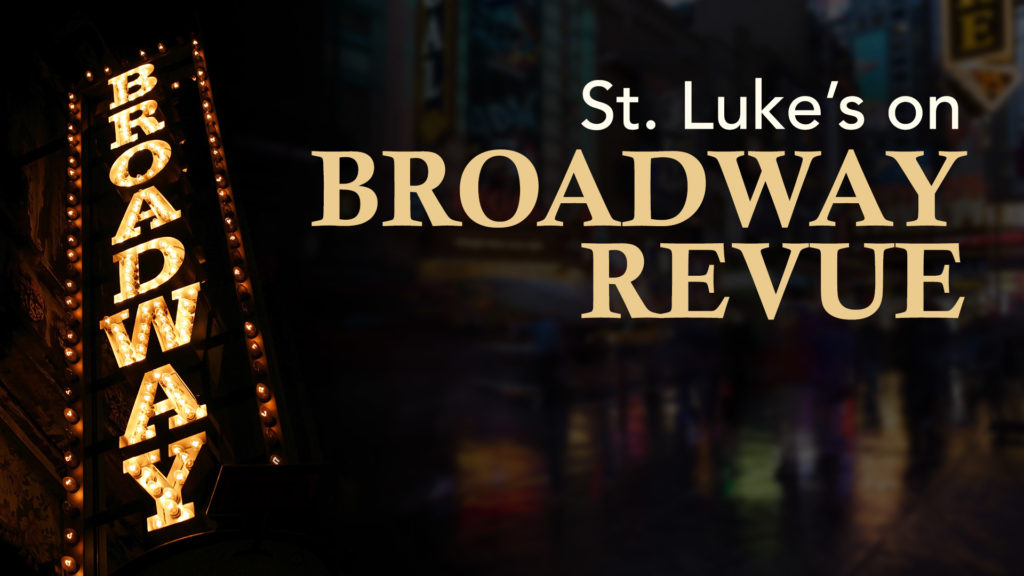 Wednesday, August 26 at 7 p.m.
ONLINE ONLY
Have you missed any of the music from St. Luke's On Broadway?  
St. Luke's incredible musicians and singers will be performing favorite numbers from this year's musicals and they will be bringing back some of our favorites from past years. All are sure to be entertaining!
The featured vocalists for the evening are Tommy Cunningham, Marcy Gonzales, Sam Briggs, Kara Simpson, and Stella Rankin. Plus the vocalists and musicians from both the Traditional Service and the LifeLight service will be there to help make the Revue a fun and enjoyable evening!
Make plans to watch the online presentation of the Broadway Revue on Wednesday, August 26, at 7 p.m.  The concert will be livestreamed from the Edmond Campus and you can watch for free by going to stlukesokc.org/live.